BEHIND EVERY SMALL BUSINESS IS A FAMILY
Posted by Lisa Webb on
Do you ever find yourself hitting the repeat button on life when all you want most is to move forward?We constantly adjust our goals making them newer, grander, greater; maybe this time we'll succeed. And yet again, we find ourselves back at the beginning, unsure of how we got there, with little to no change.Every. Single. Time.Set backs happen, it's life… Stress and chaos exist. Listen up! I don't want you to miss this, lasting behavior change is possible!Hi! I'm Demetria, wife, mother of 4 boys and Wellness & Personal Development Coach trained in Habit Change. I love working with...
Posted by Lisa Webb on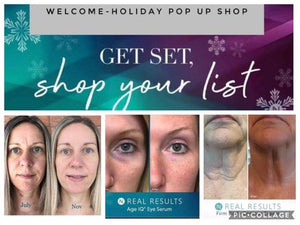 I am Misty and I love to help others feel and look their best! I am a executive consultant for Neora and have some amazing products for you to feel your best! Check out my Black Friday/holiday sales! Up to 50% off!! Mistyostrem.Neora.com or message me and I will help you find what you really need for the best price!
Posted by Lisa Webb on
I'm Lizzie Ostrem and I'm 17, and I just started my own business called Divine Creation!! It is a Christian based company with custom hand stamped necklaces!! I would love for you to check out my designs. They make great holiday gifts. Message me for information and to order. https://instagram.com/divinecreation_byliz?igshid=1x4qzmdupm16mhttps://www.facebook.com/lizzie.ostrem